Soperton Ice Plant Antiques & Collectibles opened its doors November 1, 2007 in the Soperton Ice Plant building in downtown Soperton. Since the early 1930's, as research shows, this historical building was the home of the original Soperton Ice Plant, and also home for Meat Curing and Coal Businesses, simultaneously. When we obtained the building, we decided immediately to maintain the original interior of the building, which has added to the historical charm of our shop. Inside there are still four original cooler rooms, which have been filled with many antiques & collectibles, as well as furniture. There is also another room the size of the cooler rooms that is home to Santa sitting in our early 1900's Piano Box Cutter Sleigh brought direct from Chambersburg, Pennsylvania. The remainder of our building is filled with many treasures, mostly old; perhaps a gift for yourself, or someone you know; but you just never know what you might find in our shop or what its history is!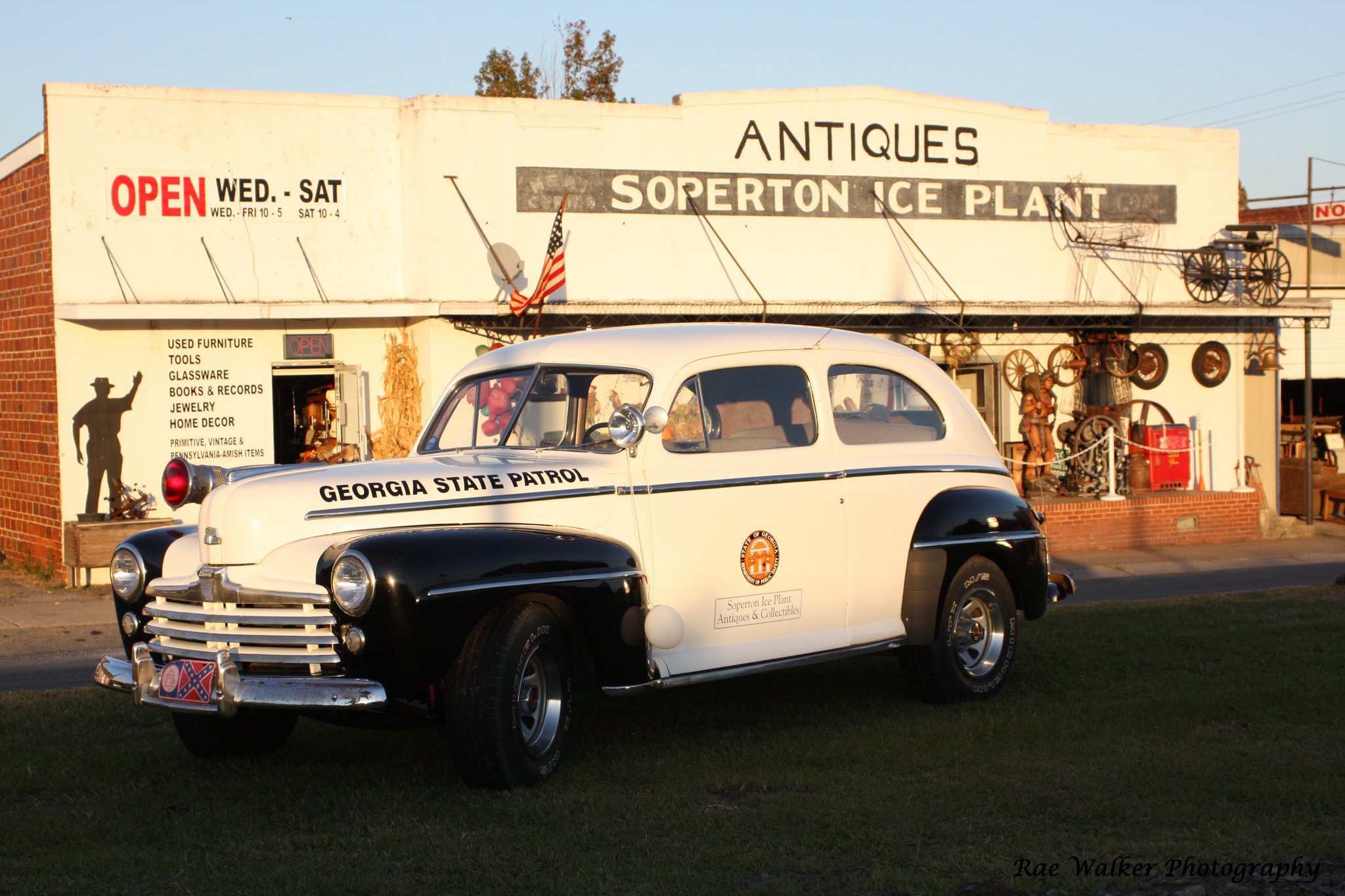 Most of our totally packed corner to corner 5,000 square foot building contains items currently being brought out of Central Pennsylvania in the heart of the Penn-Amish Country, and Upstate New York. Many of our items are local items from Middle or Coastal Georgia. Occasionally, we bring in items from out west.
We have a wide selection of items ranging from Glassware including Carnival, Hull, McCoy, and Depression glass; Tools including Old Hand Tools, Modern Hand Tools, Blacksmith Tools, Cobbler's Tools, Railroad Tools, Primitive Tools, Yard Tools, and occasionally small electric tools; Jewelry; Books; Records including 33 rpm, 45 rpm, and 78 rpm albums; Paper Memorabilia; Home Décor including Framed Pictures and Oil Prints, Pillows, Drapery, Lamps, Candlestick holders, Vintage Trunks, and more; Quilts, Linens, and Fancywork; M.I. Hummel Figurines and Dolls; Pottery including Primitive Crocks, Jugs, and Bowls; Cast Iron including a Claw Foot Bathtub, Kettles, Heaters, Pot Belly Stoves, as well as Full Sized Vintage Wood or Coal Cook Stoves; and Collectibles including NASCAR, Gone with the Wind, Princess Diana, Elvis, Marilyn, Disney, Garfield, Coca-Cola, Star Wars, and Major League Baseball.
We also have used furniture, and our selection is one of the largest in the area. We are one of only a couple of Antique Shops that deal in used furniture in Treutlen County, and decided it would complement our Antiques & Collectibles business. This includes Living Room Furniture such as Sofas, Loveseats, Chairs, Entertainment Centers, End Tables; Dining Room Furniture to include Table & Chairs, China Cupboards & Cabinets, Servers, Buffets, and Hutches; Bedroom Furniture such as Beds ( all sizes), Chests of Drawers, Dressers with Mirrors, Armoires, Wardrobes, Vanities with Mirror, Wash Stands, Night Stands, and bed frames and rails; Baby Furniture including Cribs, Toddler Beds, Changing Tables and High Chairs; Office Furniture including Desks, Chairs, and assorted cabinets. We have everything from single pieces to complete suites, check out this vanity from a four piece bedroom suit on our show floor now. We enjoy shopping for accessories such as these cute knobs found in Statesboro, Georgia to compliment our custom furniture pieces.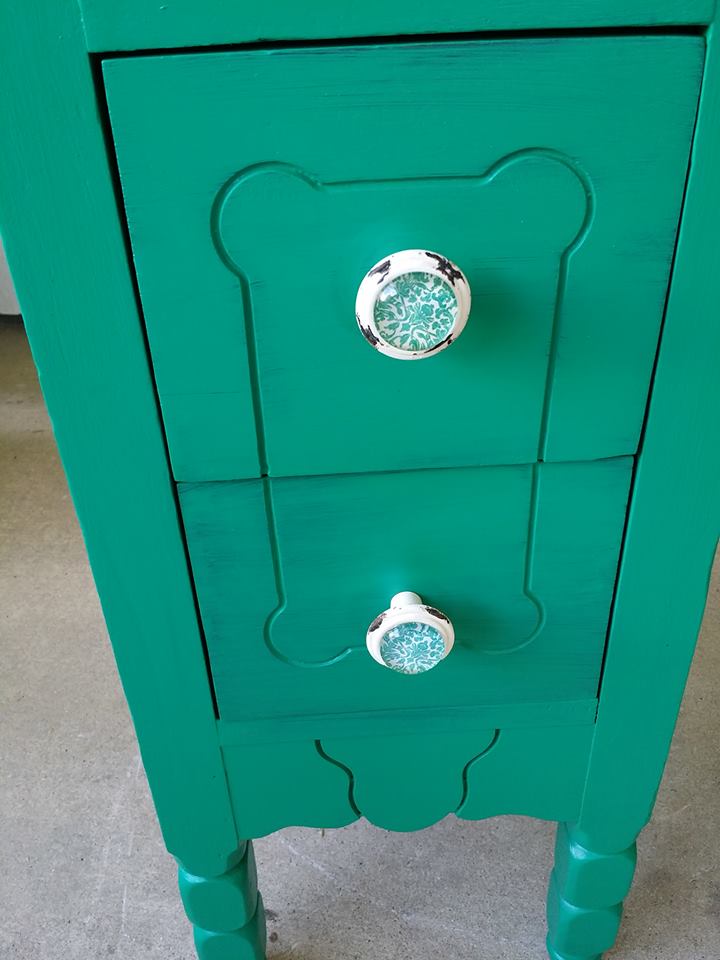 In addition to selling Antiques & Furniture, we also buy furniture as single pieces, house lots, outdoor shed lots, barn lots, small estates, etc. If you are moving, downsizing, or just tired of that barn full of junk or your current furniture including dining room suite, bedroom suite or living room suite, and are getting a new one, call us for removal of your existing furniture and other items.
We have exclusive items including a Pennsylvania Amish Horse Buggy brought from Port Trevorton, PA; a vintage Elmira Stove Works Cook Stove out of Elmira, NY; and an early 1900's Sleigh from Chambersburg, PA. However, the highlight of a visit at Soperton Ice Plant Antiques & Collectibles includes seeing our 1948 Ford Georgia State Patrol Car. We park it up on the railroad every day that we are open so that it can be viewed from any direction when passing through Soperton; whether on Highway 221 or Highway 29, it is our "open" flag. You can see all of this and a whole lot more at the Soperton Ice Plant Antiques & Collectibles in the heart of downtown Soperton.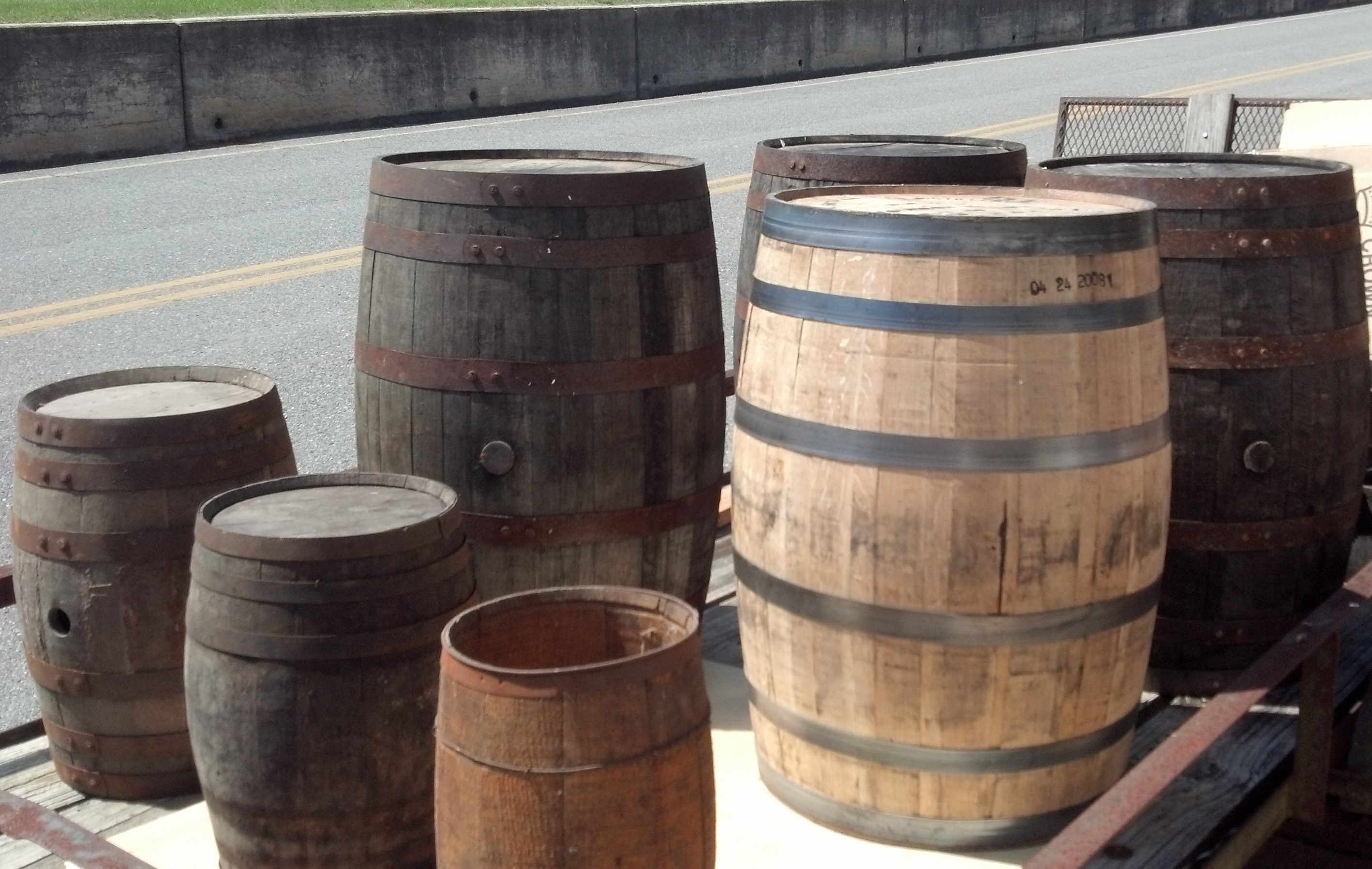 Our decision to open a shop came from years of buying and collecting during our travels as truck drivers. As part of our family retired from trucking, we decided to turn our resources to another business----"Antiquing!!" which we all enjoy.